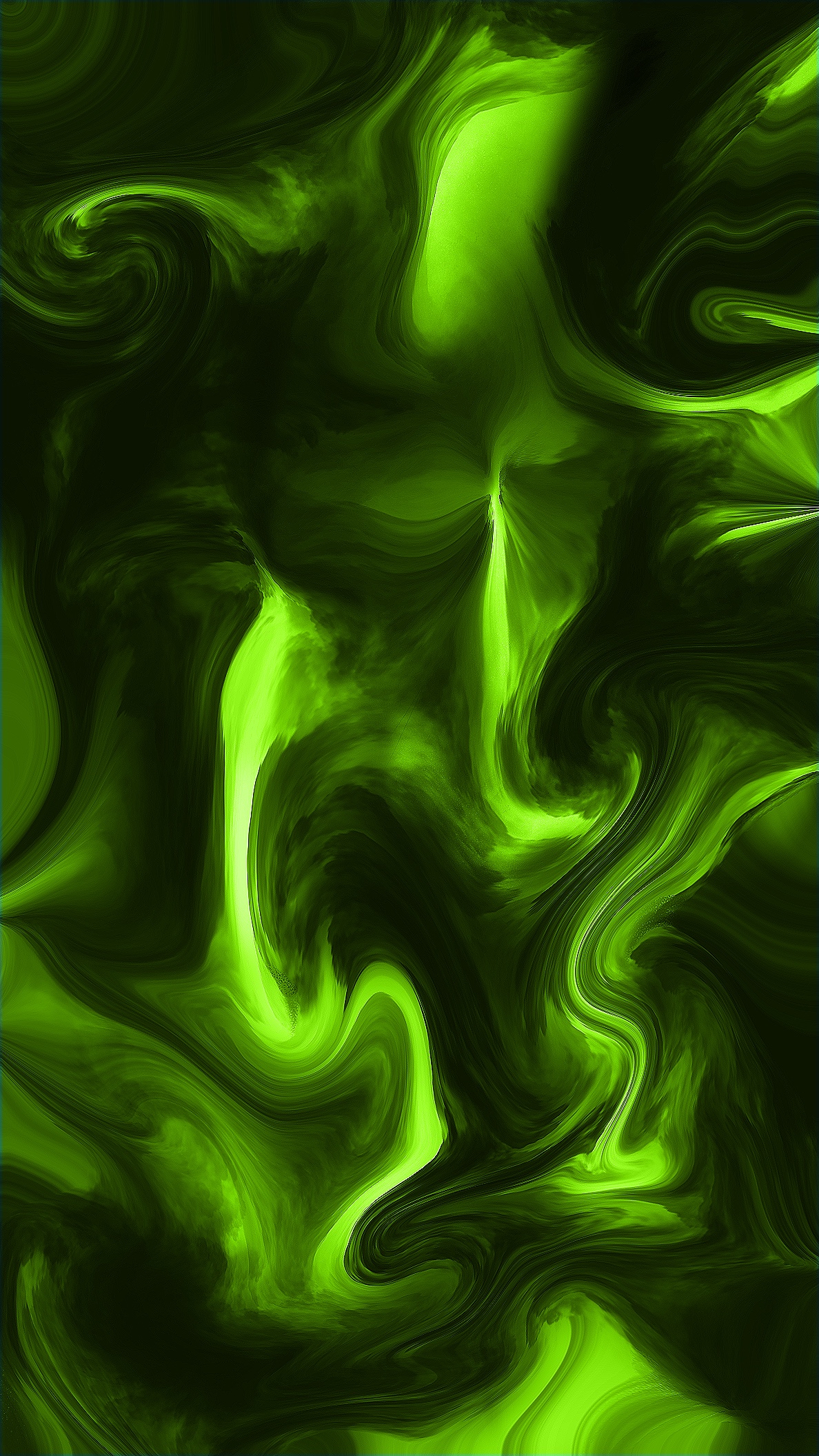 ---
Nature of operating
It is also referred to as production management. Production is the transformation of inputs into outputs. Thus, production takes place when a business takes inputs, carries out a production process and produces output. In other words, it is the conversion of resources such as raw materials or components into goods or services.
Operations management decisions involve making effective use of resources (inputs), land, labour, and capital to provide outputs in the form of goods and services.
Production can be done at primary, secondary or tertiary levels. The inputs of production differ from one organisation to another. The outputs of one organisation can be the inputs of another firm.
Operations management seeks to ensure that goods/ services are made with the required quantity, required standard and at the right time and in the most efficient manner. Thus, it is concerned with acquiring the necessary inputs, allocating and utilising them in such a way as to maximise output
Operations management and planning is concerned with:

which resources are needed to complete the production/service process.

how the work/process will be organised and scheduled.

who will perform the work.
THE PRODUCTION PROCESS
'Inputs' are converted or transformed into 'outputs' and this is sometimes called the 'transformation' process
This process applies to both manufacturing and service industries. By 'production', we mean the making of tangible goods, such as computers, and the provision of intangible services, such as banking. The aim in all cases is to add value to the inputs that are bought in by the business so that the resulting output can be sold at a profit.
OBJECTIVES OF AN OPERATIONS MANAGEMENT DEPARTMENT
To design, create, produce goods and services for an organisation and its customers effectively.
To direct and control the transformation process so that it is efficient and effective and adds value.
To procure appropriate inputs in a cost effective way.
To effectively manage an appropriate inventory level.
To focus on quality, speed of response, flexibility, type cost of the production process.
Achieve an effective labour/capital production mix.
To incorporate latest technological approaches into the production process.
RESOURCES
Raw materials- the basic materials that can be used to make or create something e.g wheat is a raw material in bread production
Land- refers to the site on which production takes. It also refers to all the natural resources e.g minerals, climate
Labour- refers to the physical and mental effort put into the production process. Production process is said to be labour intensive if labour cost constitutes a larger fraction of a firm's total costs. There are three types of labour- unskilled labour, semi-skilled labour, and skilled labour
Capital- refers to the tools, machinery, computers, and other equipment that businesses uses to produce goods and services. All man-made items used in the production of other goods i.e. machines, buildings, computers, vehicles, roads e.tc Production process is said to be capital intensive if the cost on capital constitute a larger proportion of the firm's total cost

Intellectual capital is the value of a business' employee knowledge, skills, and business training that may provide the business with a competitive advantage; it is considered an asset and can broadly be defined as the collection of all informational resources a company has. Intellectual capital is of three main types: human capital, structural capital, and social capital.
PRODUCTION AND PRODUCTIVITY
Production is an absolute measure of the quantity of output that a firm produces in a given period of time
Productivity is a relative measure and is concerned with how efficiently inputs are converted into outputs
Most common measures of productivity are:

Labour productivity- refers to the number of units produced per worker

total output in a given period of time/total number of workers employed

Capital productivity- units of output produced per unit of capital resources employed
RAISING PRODUCTIVITY LEVELS
Improve the training of staff to raise skills level- employees with relevant skills are more productive
Improve worker motivation- use financial and non-financial motivators to encourage employees to work extra harder
Purchase more technologically advanced equipment- the firm can introduce new machinery and latest production systems i.e. robot-controlled production systems.
More efficient management- good leadership improves the overall efficiency of the business
IS RAISING PRODUCTIVITY ALWAYS THE ANSWER?
If the product is unpopular with consumers, it may not sell profitably no matter how efficiently it is made
Greater effort and contributions from workers to increase productivity could lead to much higher wage demands
Workers and their unions are becoming fearful of dramatic improvements in labour productivity
Quality of the management that will determine the overall success of a policy that aims to increase productivity. If the culture of management is to involve the workforce at every step of the strategy, to seek their views and welcome their contributions, then the productivity improvements are likely to be more significant and accepted by all staff
DIFFERENCES BETWEEN EFFICIENCY AND EFFECTIVENESS IN BUSINESS OPERATIONS
EFFICIENCY- involves the production of output at the highest ratio of output to input. Efficiency is measured by the productivity of the factors of production. E.g total output / units of inputs
EFFECTIVENESS- involves meeting business objectives by using inputs appropriately to meet customer needs. Efficiency is one part of effectiveness.
For any business, the relationship between efficiency and effectiveness depends on the market segment it is aiming at e.g volume, exclusive designer range etc
LABOUR INTENSIVE AND CAPITAL INTENSIVE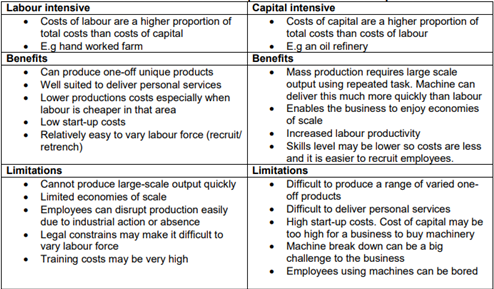 FACTORS THAT COULD INFLUENCE A DECISION TO CHANGE TO MORE CAPITAL INTENSIVE
PRODUCTION METHODS
Relative prices of the two inputs may change – labour costs significantly increase.
Cost of capital machinery may reduce.
Technological development may allow production process (or parts of it) to be mechanised.
Competitors may force a business into capital intensive approach.
Business may become large enough/profitable enough to purchase capital machinery.
BENEFITS OF OPERATIONS MANAGEMENT
Operations management is concerned with orchestrating all resources to produce a final product or service and as such it is constantly seeking to make the transformation process of inputs into outputs more efficient.
reducing costs
reducing wastage
increasing productivity
taking out activities that do not add value
improving design
improving quality
designing more efficient work methods
better product development
more efficient inventory management