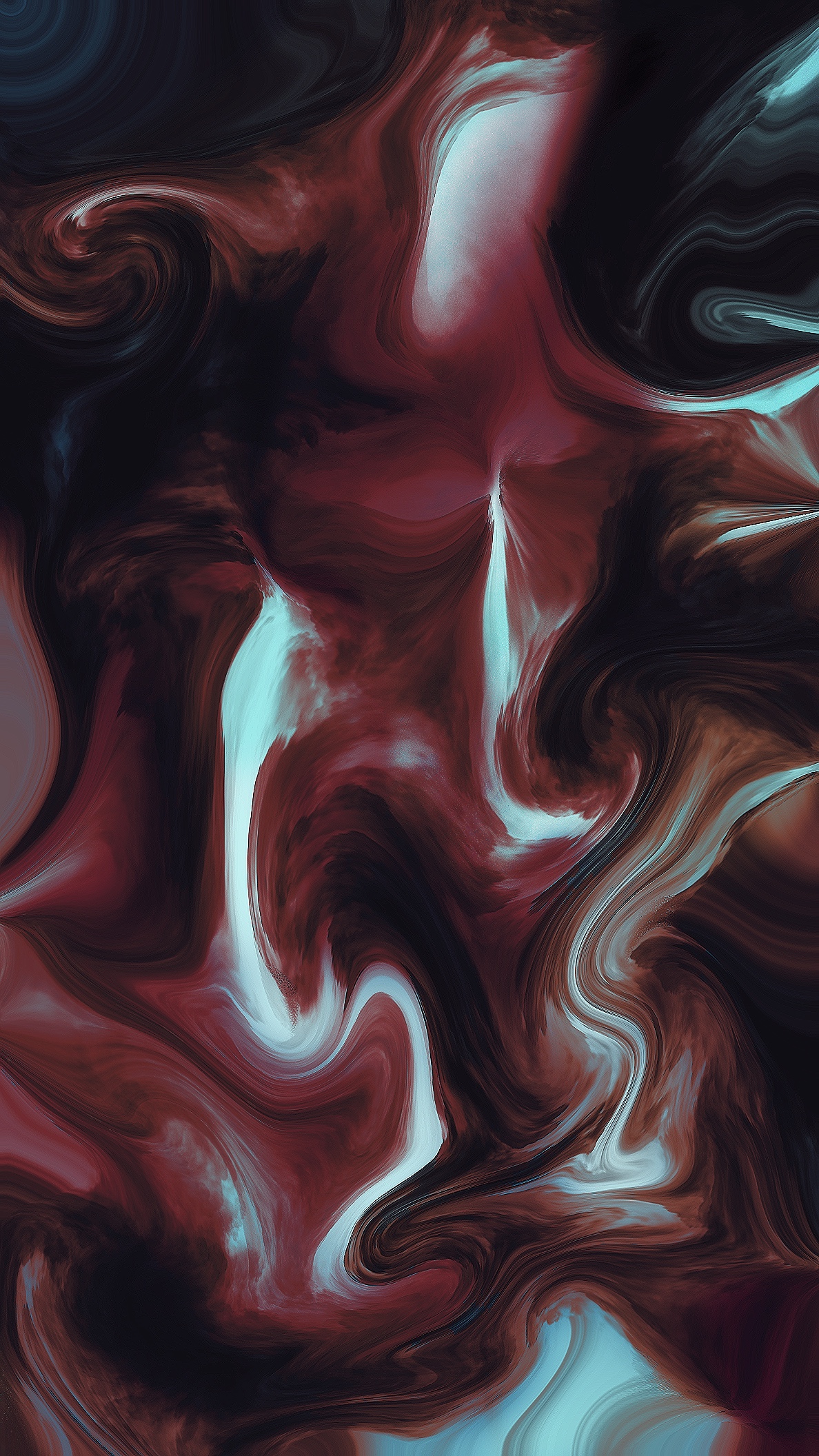 ---
Waterfall – Lauris Edmond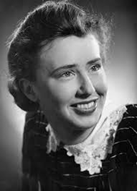 About the Author:
Lauris Dorothy Edmond OBE (2 April 1924 – 28 January 2000) was a New Zealand poet and writer
Born in Dannevirke, Hawke's Bay, Edmond survived the 1931 Napier earthquake as a child. Trained as a teacher, she raised a family before publishing the poetry she had privately written throughout her life.
Married to Trevor Edmond (1920 – 1990). Although the marriage was not a happy one and was dissolved in 1984.
She had been an extremely popular writer, touching on subjects that many people cared about rather than the abstract concepts that so many poets seem to dwell on. The day-to-day aspects of life, such as love, friendship, family and human happiness all found a place in her poetry
Summary:
Waterfall is about how time stops for none, in this poem Lauris Edmond touch's on her love for an old partner which was full of fire at first but as time went on the flames went out and they were just an old couple who would sit around and talk. But, after the death of her partner, she realizes how much she really loved him and regrets not showing it when he was alive.
Themes
Love
Age
Time being Endlesss
Relationship
Marraige
Nostalgia
Habbit
Ephemerality
Change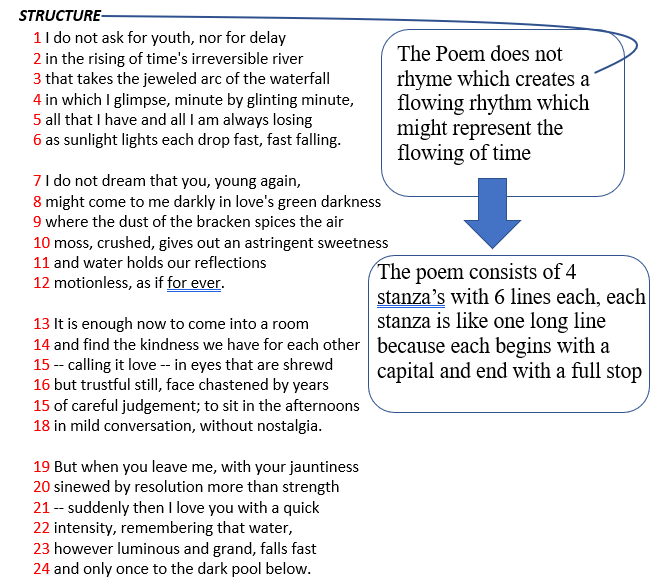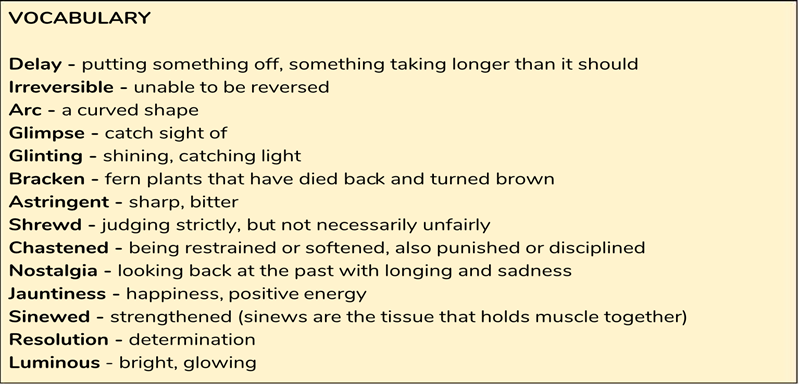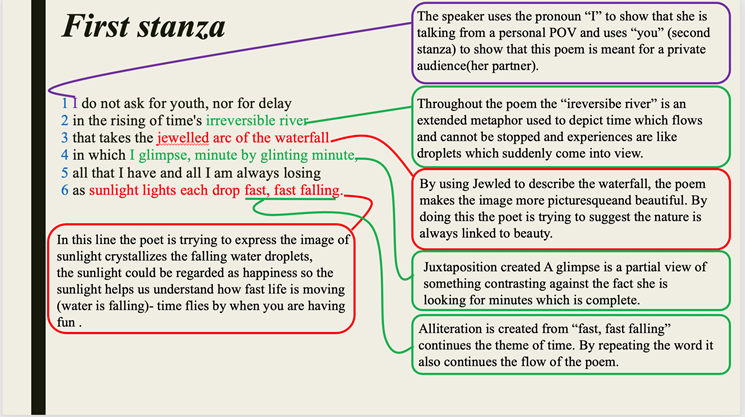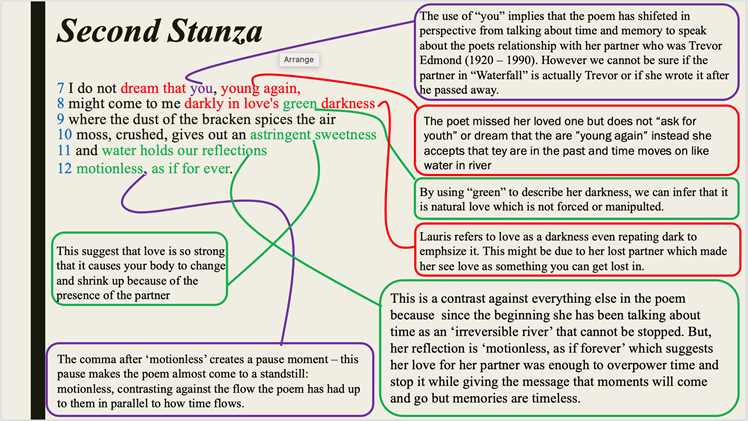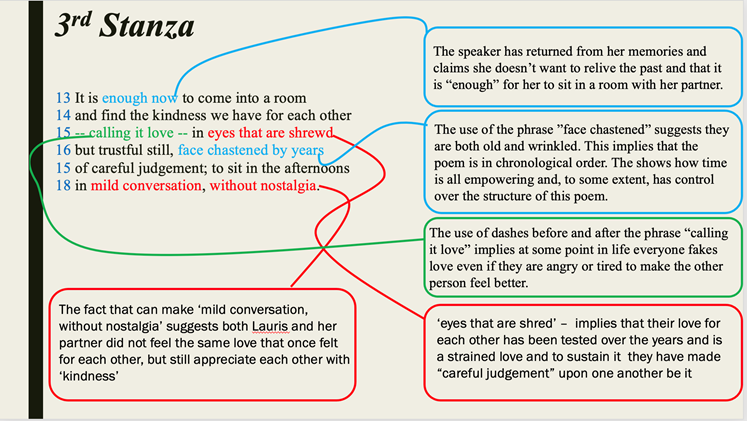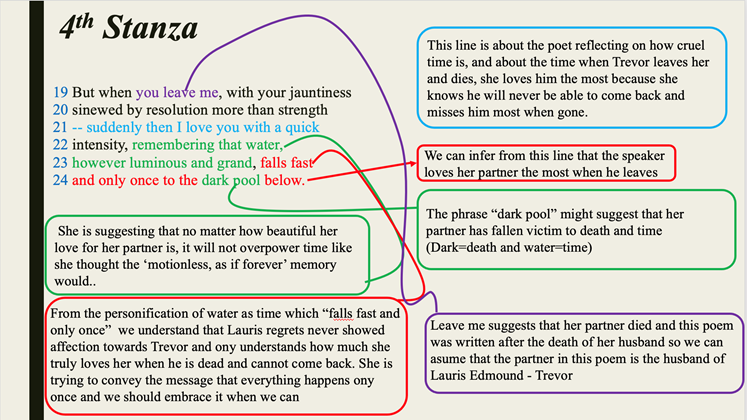 CONCLUSION
 I feel this is a regretful poem by Lauris Edmond. She obviously had affectionate feelings for Trevor, her husband. But, she never really showed it or appreciated him while he was there. Lauris simply let time tick away until the moment came when he died. After knowing he will never come back, only then does she realize how much she actually loved him, and it because he cannot come back and that the water, being personified as time, 'falls fast and only once', as much as in hindsight it would not.